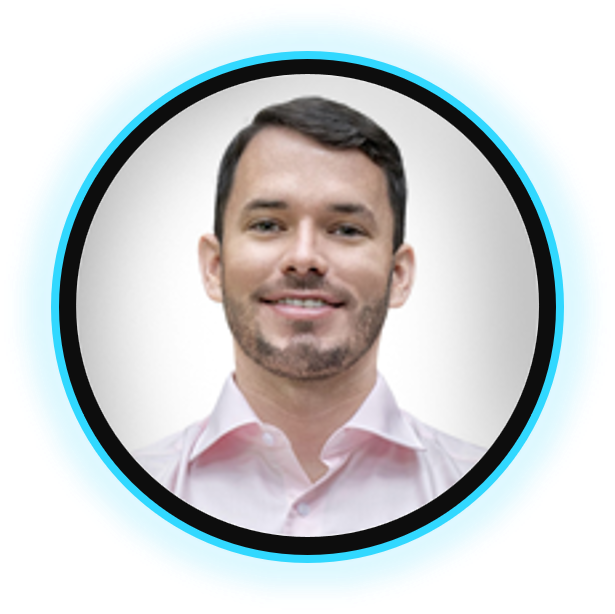 Austin heads strategy and growth for our IOT Vertical. He is also responsible for customer success for the IOT customers in LATAM, Europe and Asia.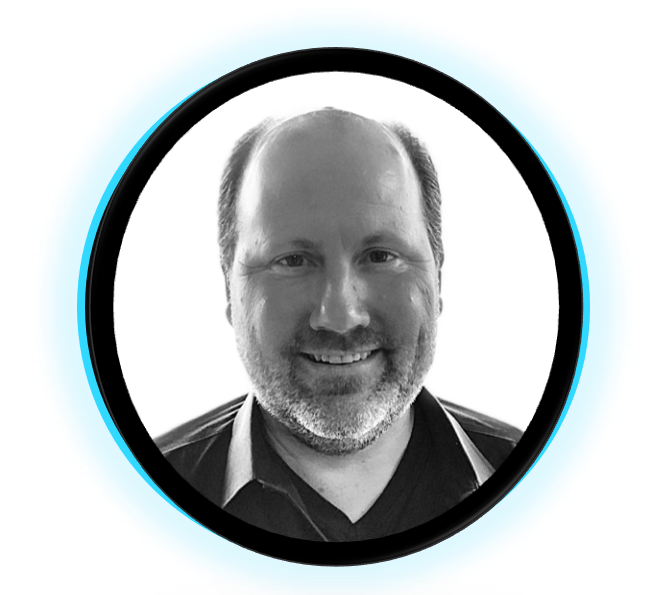 MIke heads our marketing and content development as CMO.  CPG industry veteran holding Executive Roles across functions with firms such as P&G, Red Bull, Mars Wrigley and Pfizer Healthcare.
Interview with Vision IoT CEO Austin Groves
The Retail Landscape is complex and expensive, especially as Brands, Retailers and Distributors invest hundreds of millions of dollars in merchandising assets such as coolers, shelving and displays.  Additional investments are made for retail merchandising services, logistics and warehousing.  Vision IoT, a Vision Group Company, utilizes AI and IoT technologies to connect these assets across the Retail Landscape with the objective of extracting more productivity from each asset and investments to support these assets more efficient.
Below is an interview with Austin Groves, CEO Vision IoT, a Vision Group Company, where we discuss an exciting new use-case in the ice-cream category.  Like most CPG brands today, store level execution continues to be a challenge.  As summer approaches, ice-cream category execution will see additional pressures this year given high fuel costs and tight labor market. 
We sat down with Mr. Groves the week before Memorial Day, the official start of summer and ice cream season.
Thank you, Austin, for your time today.  Tell me a little about your background and your role with Vision IoT?
 I look after our customers and ensure we are solving their core business needs. I've been working with IoT and CPG + Retail companies for almost 10 years and have seen every kind of issue with remote assets you can imagine. Our deployments currently span over 40 countries so naturally this keeps me busy.
What brings IoT technology together for you all?
Our Harbor platform is device agnostic and processes over 100 million data records per day. We are constantly adding capabilities in terms of big data analytics and more effectively integrating into our customer's mission critical systems to maximize impact and ROI.
Austin, For those that are not familiar, can you describe VisionIoT?  What is "IoT"?
IoT means Internet of Things, which is essentially using connected machine to machine (M2M) devices to monitor "Things" like coolers, freezers and vending machines for example. Vision IoT is the largest and most widely scaled device agnostic IoT platform for monitoring retail and CPG assets globally. We have developed a leading platform, device and application suite that solves all mission-critical asset monitoring issues faced by retailers and CPGs today. In the case of ice cream freezers, many of our clients had an issue of freezers running out of stock which led to lost sales prior to working with Vision IoT. Now our Smart Vision technology helps them analyze exactly which SKUs are out of stock and even generate an automatic order without the need for a sales rep to be in the outlet.
How did VisionIoT get created? 
Vision IoT was created when one of our customers (Coca-Cola) came to us and asked to help develop a technology to track their lost coolers around the globe. We discovered the average CPG brand lost about 3% of their assets globally per year. It's estimated that the top 10 CPG brands have a combined global fleet of over 100 million assets valued at $1,000 each, so we saw this as a big opportunity ($3 billion USD per year). We proceeded to scale the technology with Coke and have now expanded to many of the world's largest CPG brands + distributors.
What is the core problem your technology solves? What are the core assets, categories being focused on today?
Vision IoT solves the issue of lost sales due to out of stock, compliance, and maintenance issues in addition to reducing overall CAPEX of coolers, freezers, and vending machines by increasing asset utilization and maximizing ROI of each asset. We provide mission critical data to brands on how their assets are being used, where they are located, and how well they are complying with desired planograms without a person needing to visit the cooler, freezer or vending machine.
What is the VisionIoT "Value Proposition" for brands, retailers and distributors?
The performance of coolers, freezers and vending machines was essentially a black box for most brands prior to Vision IoT. We increase the ROI of each asset by making sure it is always stocked, complying with planogram guidelines, does not get lost/stolen, and is selling as much as it should be to meet its business case.
You all have recently scaled within an ice-cream brand, tell me about this use-case?
A large European ice cream brand was struggling with out of stocks in their freezers across several markets. Sales reps had to be physically in the store to take an order and many times when they arrived the freezer would already be out of stock, meaning they were losing sales to a competitor. Now our Smart Vision camera technology takes a picture of the inside of their freezers multiple times a day and analyzes which SKUs are out of stock. Once this is done our AI algorithm automatically generates an order and recommends such order to the sales rep. The sales rep is now able to service many more customers per day, in addition to ensure they don't lose sales to competitor brands due to out of stocks.
Who is using the data you are gathering?
The data is used by many different factions within our clients. Sales reps use the data to prioritize which outlets need to be visited or generate orders/monitor compliance without visiting such outlets. Sales managers use our platform to monitor trends and identify which areas to focus on, and who to hold accountable. Technicians use the data to identify which assets need or will need maintenance and solve issues before customers even realize there is one, and auditors can monitor compliance without visiting the outlets.
What other data, besides suggested ordering, can VisionIot produce to help brands and distributors?
Our devices and platform also monitor things like planogram compliance, alert responsible parties for competitor products, unauthorized movement, maintenance issues, and much more.
Final Question.  What does the future look like for VisionIoT?
With the evolution of our capabilities in AI and image recognition, I'd say our future looks very bright. Five years ago, the common assumption was that lost assets was an issue more faced by developing markets but we have recently seen a huge influx of customers in the USA and Europe that are solving asset loss and saving tens of millions of dollars in CAPEX per year. The cost of always on (cellular) technology continues to reduce, making the business case for tracking these coolers, freezers and vending machines stronger each day. We are onboarding a new large customer almost every month and plan on continuing this trend for the remainder of 2022 and beyond.
Learn more about Vision Group at visiongroupretail.com
Vision IoT, a Vision Group Company, focuses connecting assets deployed across bricks and mortar retail by brands, retailers and distributors.  Leveraging AI and IoT technologies, along with proprietary camera technology, VisionIoT captures unprecedented data at the shelf or cold equipment used to drive asset productivity, asset support more efficient, and understand the shopper at point of purchase, without bias at scale.
The Vision Group is the umbrella bringing together three distinct businesses linked together by leveraging AI and IoT technologies to improve visibility of bricks and mortar retail.  These businesses include; Maxerience.com, focusing on store level execution and insights;  InstaGNG, executing frictionless retail with smart cooler and smart vending capabilities;  VisionIoT, connecting assets deployed across retail stores generating insights that range from asset tracking to replenishment.
Contact Austin.groves@visioniot.com or visit visioniot.com | visiongroupretail.com for more information